Check out my new Vivaldi Theme – Relaxing Summer Evening
On July 24, 2020, I visited the Lodge at Amicalola Falls State Park in Georgia, USA. The evening was spent on this patio and the temperature was cool enough to enjoy the fire.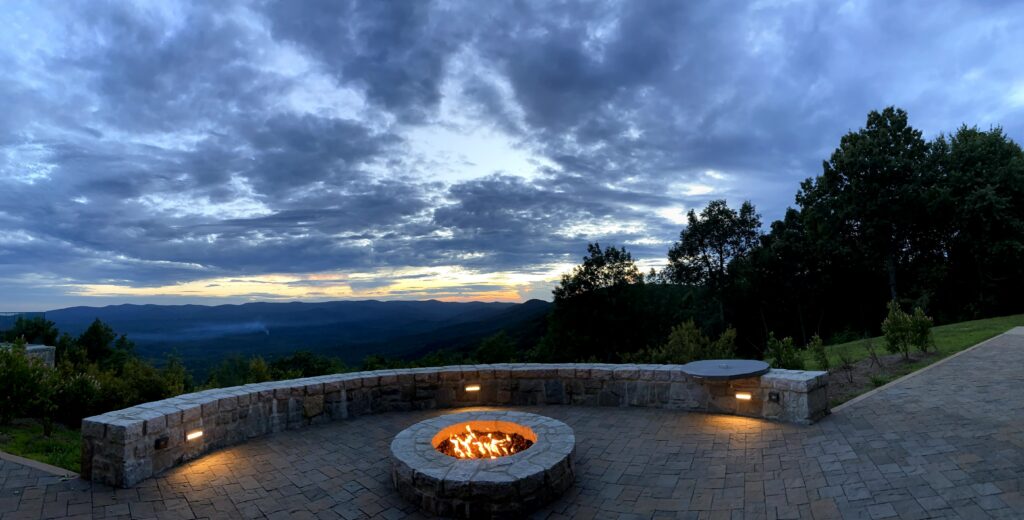 Two interesting tidbits about Amicalola Falls State Park: the Appalachian Trail starts here (for northbound hikers) and it is home to the Hike Inn.